Overview
This webinar will examine the requiements for the FDA's DHF and the current and new requirements of MDD/MDR's TF/DD/TD -- how to meet and document them. Their differing purposes / goals. Required and desirable contents. Areas requiring frequent re-evaluation / update. Similiarities and differences, and future convergences and trends. Typical DHF Table of Contents. Technical File/Design Dossier/Technical Documentation Table of Contents. The importance and usefulness of the "Essential Requirements"/"General Safety and Performance Requirements" . Structure of the "Declaration of Conformity"; N-B reviewed. Parallel approaches to development. The Device Master Record / Device History Record "tie in". Differing approaches to file inspections/audits by the U.S. FDA and a Notified Body.
Why should you attend?
Global companies must meet different product design documentation for the U.S. and the European Union / Common Market. The cGMPs mandate Design Control and the Design History File (DHF). ISO 13485:2016 has identical requirements under Design and Development. In order to sell globally, the EU's CE-marking documentation is a requirement -- the Technical FiIe/Design Dossier and now Technical Documentation. Currently they serve differnt purposes, support different goals, but the TF/DD/TD now addresses components of the DHF. And the DHF has borrowed some features required in the TF/DD/TD. Being aware of the similarities and differences can further concurrent development / documentation, and/or updates to both. And what are DMRs and DHRs relationship to DHFs, TF/DDs?
Webinar Takeaway
The U.S. FDA / CGMP's 820.30 DHF, and the MDD/R's TF/DD/TD
ISO 13485:2016 7.3 Design and Development File
Design Control and the DHF / DDF; The 10 Key Elements
DHF "Deliverables": The Device Master Record (DMR) and Device History Record (DHR) "template"
EU's MDD to MDR Transition
The 13+/- Key Elements of the TF / DD / Technical Documents
A Design Control / DHF SOP - A TF / DD SOP
Differences / Similarities; High Risk Areas; EU's MDD to MDR
Q&A Session
Who will Benefit
Senior Management in Drugs, Devices, Biologics, Dietary Supplements
QA
RA
R&D
Engineering
Production
Operations
Marketing
Industries who can attend
This 60-minute online course is intended for professionals in the Medical Device, Industry. Although not presently stated in the draft , the same guide could be used by FDA Regulated Industries personnel.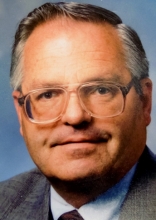 Faculty John E Lincoln
Principal, J. E. Lincoln and Associates LLC. John E. Lincoln is Principal of J. E. Lincoln and Associates LLC, a consulting company, with over 32 years experience in U.S. FDA-regulated industries, 18 of which as a full time independent FDA-regulated industry consultant. Mr. Lincoln has worked with companies from start-up to Fortune 100, in the U.S., Mexico, Canada, France, Germany, Sweden, China and Taiwan. He specializes in quality assurance, regulatory affairs, QMS / CGMP audits and problem remediation and FDA responses, new / changed product 510(k)s, process / product / equipment including QMS and software validations, ISO 14971 product risk management files / reports, Design Control / Design History Files, Technical Files. He's held positions in Manufacturing Engineering, QA, QAE, Regulatory Affairs, to the level of Director and VP (R&D).