Barry A. Friedman
Consultant in Biotechnology, Friedman Consulting LLC
Course Description
Microbiology plays a role throughout the manufacture of pharmaceutical products. Whether the final product is non-sterile or sterile, the bioburden exists within the raw materials, throughout the process and/or within the product's environment (water and HVAC) to the final product. A critical review of the overall microbiological process will determine whether the critical "in-process" points permit the final product to meet its acceptance criteria. In addition, any "objectionable" or "specified" microorganisms that may be encountered during the procurement of raw materials and its processing must be considered as well as endotoxin should the final product be a parenteral.
Whether you are testing a starting material (component), an in-process sample, the Active Pharmaceutical Ingredient (API), final product (whether non-sterile or sterile), the environment to include controlled and classified areas, you should be aware of the critical role the microorganisms play throughout. You should be aware of the various microbiological related documents, e.g., raw material sampling criteria, in-process, API, final product, environmental and utilities, (many of which have USP microbiological documents as the "bedrock" for building these documents, to determine whether the SOPs, validations as well as government and other regulatory body document requirements are being maintained to assure the control required to permit the final product to enter the marketplace as safe.
The objective of this on-line, interactive one day "Essentials of USP Microbiology" seminar is to explore USP General and General Information Chapters to review their current and to confirm that those Chapters being utilized are used correctly. USP documents that will be reviewed include:
USP<51> Antimicrobial Effectiveness Testing

USP<60> Microbiological Examination of Nonsterile Products Tests for

Burkholderia cepacia

Complex

USP<62> Microbiological Examination of Nonsterile Products: Tests for Specified Microorganisms
USP<71> Sterility Tests
USP<85> Bacterial Endotoxins Test
USP<1072> Disinfectants and Antiseptics
USP<1111> Microbiological Examination of Nonsterile Products
USP<1112> Application of Water Activity Determination to Nonsterile Pharmaceutical Products
USP<1113> Microbial Characterization, Identification, and Strain Typing
USP<1116> Microbiological Control and Monitoring of Aseptic Processing Environments
USP<1227> Validation of Microbial Recovery from Pharmacopeial Articles
Objectives
Understanding the various General and General Information USP Chapters that apply to microbiology
Study the focus of the chapters to include those that primarily involve non-sterile and sterile applications and their interpretation
Gain an enhanced knowledge of the chapters that involve the microbial environment
Examining the changes within the various Chapters that have recently occurred and how to interpret them
Review areas that are often overlooked or often misunderstood
Study issues that continue to exist between the USP, EP and JP (harmonization)
Examine the new regulatory attitude that is occurring with non-sterile products
What now constitutes a "specified" and "objectionable" microorganism
Explore Form FDA 483s and Warning Letters for microbiological applications
Who Will Benefit
Manufacturing
Product Development
Project Management
Quality Assurance
Quality Control
Microbiology
Regulatory Affairs
Regulatory Compliance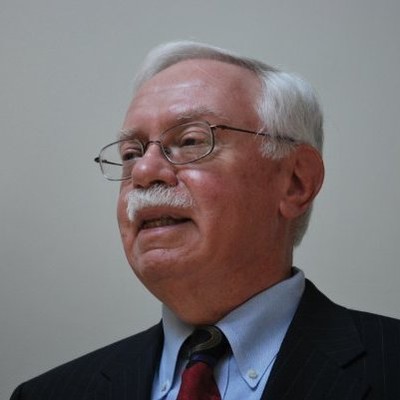 Barry A. Friedman
Barry A. Friedman, PhD, is a Consultant in the Biotechnology, Regulatory Compliance and Aseptic Processing Arena. Dr. Friedman possesses over 30 years of industrial managerial experience in various aspects of biopharmaceuticals and medical devices to include regulatory compliance, expert witness testimony, GLP/GMP, quality control, auditing, sterility assurance, microbiological/analytical validations and fermentation technology.