Webinar Includes : All the training handouts , certificate ,Q/A and 75 mins Live Webinar
Overview
Data integrity is defined as the maintenance of, and the assurance of the accuracy and consistency of, data over its entire life-cycle. Data Integrity is a global issue with both FDA and the European Regulatory Agencies majorly focusing on the topic during compliance inspections. Multiple FDA warning letters and EU GMP non-compliance reports have highlighted major data integrity failures and falsification within companies around the globe. The regulatory concern has been responded to by both domestic and foreign governing agencies with the FDA, EMA, MHRA, WHO, and PIC/S all having recently published data integrity standards and guidelines.
This webinar will detail a data integrity governance program and principles for defining quality and data integrity into processes and systems.
Webinar Takeaway
Topic 1: Regulatory Guidance Review
FDA (CFR)
EU (EurdraLex)
PIC/S
Topic 2:  Review all Elements Important to Maintaining Data Integrity
The ALCOA+ criteria for data integrity
Data life cycle in the process workflow – managing controls
Paper versus electronic systems
Validation of computerized systems for data integrity controls
Topic 3: Key Data Integrity Topics
Recording results on paper. Good Documentation Practices
Audit trail 
Data review 
File format 
Storage media 
Encryption 
User management (access control) 
Review of the data life cycle 
Handling of raw data
Unauthorized access
Appropriate access privileges for each user role
Is my chromatographic system ready? Role of "test" injections
Audit trails – options for older systems
Manual chromatographic integration
Standalone versus network systems
Protecting electronic records of standalone systems
Topic 4: What are GMP-relevant Data?
GMP-relevant data – what are GMP-relevant data?
Identifying data that has been changed or modified – how the system can help
Review by exception – how technical controls can help
Have you specified and validated these functions?
Topic 5: Why Is An Audit Trail Review Important?
Suspected data integrity violation - What do we need to do?
Topic 6: Can Spreadsheets meet Data Integrity requirements?
Problems with spreadsheets
Good Practice for using spreadsheets in a regulated environment
Building data integrity features into a spreadsheet
Topic 7: Common problems from FDA 483 observations and warning letters and how to avoid them
Case Study 1: Audit Trail to Review? 
1. Attendees will be presented with an overview of the audit trails within an application and the content of each one. Which audit trails should be reviewed and when?
2. Attendees will be provided with the output of an audit trail to review and see if any potential issues are identified for further investigation.
3. Attendees will be presented with a list of records to identify if they are GMP records. Examples from production, laboratory and QA examples of GMP-relevant data will be provided.
Who Will Benefit
Quality Assurance    
Regulatory Affairs
Operations Managers
Upon completion of this session, you will be able to Get:
Live question and answer session
Copy of speaker's presentation slides• Certificate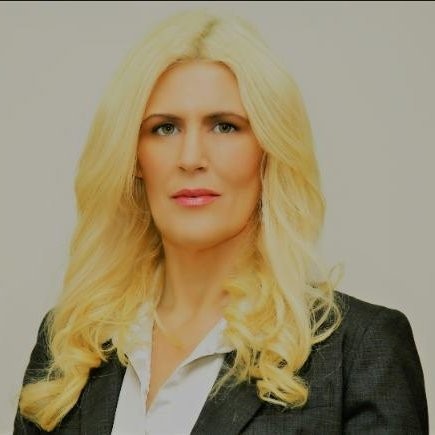 Kelly Thomas (25+ year exp.)
Vice President, Americas Quality Operations at Stallergenes Greer - Charlotte Metro USA
Ms. Kelly Thomas has over two decades of cGMP hands-on industry experience in both pharmaceutical and medical device manufacturing operations. Her experience covers all Quality Systems; as well as, all areas of validation; including, process/product validation, facilities validation, CSV and 21 CFR Part 11, test method validation, equipment/automated processes and cleaning validation.
Our Participants Testimonial
The presentation by Carolyn Troiana today was fantastic, both I and the QA Manager (Aaron Neighbour) loved it and had extensive conversation afterward about it. ( FDA Compliance and Mobile Applications Webinar )
Robert Friedland ( IT Manager) NUTEK BRAVO, LLC.
Thank you for providing the information in such detail. It was helpful to gain the perspective of somebody that has implemented these regulations in a working lab. Virtual Seminar on ( Training on Life cycle Management of Analytical Methods and Procedures - according to new FDA and USP guidelines )
Tracey Kessler ( Director of R&D) CEL-SCI Corporation
I felt the seminar was very helpful and provided good insight for DataIntegrity and what the FDA is looking for per the regulations. ( Current Regulatory Thinking on Data Integrity 2 Days Virtual Seminar )
Margaret A. Clifton ( Manager, Quality Systems) CSL Plasma
The presenters subject matter knowledge is extensive which enables information to be shared in detail. (Training Attended on Risk Based Verification and Validation Planning to Meed US FDA and ISO 13485 Requirements )
Stuart Chisholm (Sr. Principal Device Engineer) Teva Pharmaceuticals
About World Compliance Seminars (WCS)
World Compliance Seminars (WCS) is one stop solution for all your pharmaceutical, biotechnology and medical device certification program needs. The pharmaceutical and medical device training requirements are set forth by the FDA (Food and Drug Administration) and other major regulatory bodies like NIH, EMA, as well as numerous European based national regulatory bodies.
These requirements are important to the training of pharmaceutical reps who are responsible for the education, professional development, and on-the-job training. The training is broken down into different sections to cover a wide variety of topics, including pharmaceutical formulation, pharmaceutical transfer processes , GLP, GMP, Clinical Compliance, Process Validation, Global Regulatory Affairs, Document Management,GMP (Good manufacturing practice) QSR and CMC and many more.
The pharmaceutical and medical device requirements that the FDA has set forth are designed to protect the public's health and safety. Pharmaceutical reps must adhere to all of the regulations and education courses provided by the FDA in order to be considered one of the best in their field. They also must complete ongoing educational opportunities and maintenance programs in order to maintain relevance and career enhancement.