Supplier Management Training Overview
How much time and effort do you spend with your suppliers? How much of that limited energy is consumed mitigating bad suppliers? Most likely, the Pareto Principle (80/20 rule) applies to your supplier program just as it does for every other FDA regulated finished product manufacturer across the globe, right? 
So what can be done? How can we turn your supplier risk challenges into a more positive, lasting, robust, repeatable and scalable supplier risk reduction program?
In this webinar, we will unpack the latest FDA requirements for supplier quality assurance (SQA). With this framework, we can then explore those key components that must be included in your supplier onboarding and ongoing supplier risk management program to better optimize supplier performance.  
Webinar Includes : All the training handouts , certificate ,Q/A and 90 mins Live Webinar
Webinar Takeaway
Supplier Risk Assessment – How to identify, mitigate and control risk factors and product impact. 
Supplier Qualification Audits – How to assure your audit team is equipped to quantify, not just qualify supplier risk. 
Supplier Quality Agreements – How to mitigate supplier risk within the context of the contract. 
Supplier Data Collection – How to collect, sort and classify all key information based on multiple supplier risk categories.
Supplier Trend Monitoring – How to watch for and utilize trend analysis to detect supplier risk concerns before there is a failure.
Who Will Benefit
This webinar is intended for anyone responsible for managing the supply chain, overseeing supplier quality, assuring material release, signing off on production quality or qualifying customer success.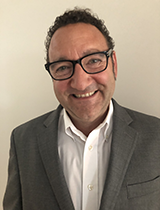 Tim Fischer
FDA/ISO Compliance Auditing and Consulting, CMO/Supplier Remediation, Quality Process Improvement and QMS Enterprise Software Support and Validation
Charlotte, North Carolina Area
Tim Fischer has been in the Life Science compliance arena for 30 years. Beginning his career at Abbott Labs in North Chicago IL in lab operations, manufacturing and technical support, he was able to build on that experience and spent several years as Director of Compliance for 3 different contract manufacturing organizations. He then began working directly with compliance software platforms including Compliance Quest, Pilgrim, ETQ and PrisymID as an Industry SME and now manages a consulting group focused on Quality 4.0 software initiatives, GMP quality systems/auditing and FDA/Supplier remediation.
Our Participants Testimonial
The presentation by Carolyn Troiana today was fantastic, both I and the QA Manager (Aaron Neighbour) loved it and had extensive conversation afterward about it. ( FDA Compliance and Mobile Applications Webinar )
Robert Friedland ( IT Manager) NUTEK BRAVO, LLC.
Thank you for providing the information in such detail. It was helpful to gain the perspective of somebody that has implemented these regulations in a working lab. Virtual Seminar on ( Training on Life cycle Management of Analytical Methods and Procedures - according to new FDA and USP guidelines )
Tracey Kessler ( Director of R&D) CEL-SCI Corporation
I felt the seminar was very helpful and provided good insight for DataIntegrity and what the FDA is looking for per the regulations. ( Current Regulatory Thinking on Data Integrity 2 Days Virtual Seminar )
Margaret A. Clifton ( Manager, Quality Systems) CSL Plasma
The presenters subject matter knowledge is extensive which enables information to be shared in detail. (Training Attended on Risk Based Verification and Validation Planning to Meed US FDA and ISO 13485 Requirements )
Stuart Chisholm (Sr. Principal Device Engineer) Teva Pharmaceuticals
About World Compliance Seminars (WCS)
World Compliance Seminars (WCS) is one stop solution for all your pharmaceutical, biotechnology and medical device certification program needs. The pharmaceutical and medical device training requirements are set forth by the FDA (Food and Drug Administration) and other major regulatory bodies like NIH, EMA, as well as numerous European based national regulatory bodies.
These requirements are important to the training of pharmaceutical reps who are responsible for the education, professional development, and on-the-job training. The training is broken down into different sections to cover a wide variety of topics, including pharmaceutical formulation, pharmaceutical transfer processes , GLP, GMP, Clinical Compliance, Process Validation, Global Regulatory Affairs, Document Management,GMP (Good manufacturing practice) QSR and CMC and many more.
The pharmaceutical and medical device requirements that the FDA has set forth are designed to protect the public's health and safety. Pharmaceutical reps must adhere to all of the regulations and education courses provided by the FDA in order to be considered one of the best in their field. They also must complete ongoing educational opportunities and maintenance programs in order to maintain relevance and career enhancement.