Overview
How computer system validation can be applied to mobile applications subject to FDA regulations. This is critical in order to develop the appropriate validation strategy and achieve the thoroughness required to prove that a system does what it purports to do. It also ensures that a system is maintained in a validated state throughout its entire life cycle, from conception through retirement.
We will detail the key areas of focus, including security, access and change control, along with the documentation that is required to create a complete and compliant validation package in a cost-effective manner.
This topic is focused on the use of mobile applications to process data regulated by FDA. These applications may be used to collect, analyze, transfer, report, or otherwise manage data that will be submitted to FDA and/or must be available for FDA review upon inspection or audit.
Mobile applications may be used in any area of an FDA-regulated company. Functional areas where FDA-regulated data is typically processed include, but are not limited to Quality Laboratories, Manufacturing, Supply Chain/Distribution, Adverse Event Reporting, Post-Marketing Surveillance. Systems may also be used to monitor and/or control FDA-regulated processes and equipment, handle product labeling, product lot control, clinical trial and trial sample management, and many other processes.
As technology changes, we need to adapt our approach to computer system validation for systems regulated by FDA to ensure that we take into account all controls that need to be in place, whether technical or procedural. Mobile devices have the added complexity of being small, portable and vulnerable to both physical and logical mishap or calculated attack.
Webinar Includes : All the training handouts , certificate ,Q/A and 90 mins Live Webinar
Why Should You Attend
This webinar is intended for those working in the FDA-regulated industries, including pharmaceutical, medical device, biological, animal health and tobacco. Functions that are applicable include research and development, manufacturing, Quality Control, distribution, clinical testing and management, adverse events management and post-marketing surveillance.
You should attend this webinar if you are responsible for planning, executing or managing the implementation of any system governed by FDA regulations, or if you are maintaining or supporting such a system.  
Webinar Takeaways
Gain an understanding of how mobile applications should be handled when performing validation work

Understand the best practices for maintaining a mobile application in a validated state

Discuss the best practices necessary to ensure all systems, including mobile applications, are validated appropriately

Learn how to develop the appropriate computer validation strategy when dealing with mobile applications to ensure a good balance of cost vs. risk

Understand how to effectively document the process of computer system validation, and maintain current information about the various systems in your organization, as they begin to include mobile applications

Learn how to gain information about trends in validation of mobile applications, as industry progresses and new best practices emerge

Understand some of the key "pitfalls" to avoid when applying the concepts of computer system validation to mobile applications

Q&A
Who will Benefit
Personnel in the following roles will benefit:
Information Technology Analysts

QC/QA Managers

QC/QA Analysts

Clinical Data Managers

Clinical Data Scientists

Analytical Chemists

Compliance Managers

Laboratory Managers

Automation Analysts

Manufacturing Managers

Manufacturing Supervisors

Supply Chain Specialists

Computer System Validation Specialists

GMP Training Specialists

Business Stakeholders responsible for computer system validation planning, execution, reporting, compliance, maintenance and audit

Consultants working in the life sciences industry who are involved in computer system implementation, validation and compliance

Auditors engaged in the internal inspection of labeling records and practices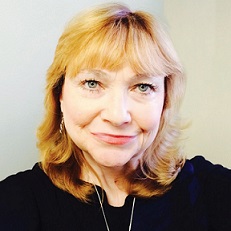 Faculty Carolyn Troiano
Consulting/Training in FDA Compliance for Validation, 21 CFR Part 11 (Electronic Records/Signatures) and Data Integrity
Midlothian, Virginia, United States
Carolyn Troiano has more than 35 years of experience in the tobacco, pharmaceutical, medical device and other FDA-regulated industries.  She has worked directly, or on a consulting basis, for many of the larger pharmaceutical and tobacco companies in the US and Europe, developing and executing compliance strategies and programs
Our Participants Testimonial
The presentation by Carolyn Troiana today was fantastic, both I and the QA Manager (Aaron Neighbour) loved it and had extensive conversation afterward about it. ( FDA Compliance and Mobile Applications Webinar )
Robert Friedland ( IT Manager) NUTEK BRAVO, LLC.
Thank you for providing the information in such detail. It was helpful to gain the perspective of somebody that has implemented these regulations in a working lab. Virtual Seminar on ( Training on Life cycle Management of Analytical Methods and Procedures - according to new FDA and USP guidelines )
Tracey Kessler ( Director of R&D) CEL-SCI Corporation
I felt the seminar was very helpful and provided good insight for DataIntegrity and what the FDA is looking for per the regulations. ( Current Regulatory Thinking on Data Integrity 2 Days Virtual Seminar )
Margaret A. Clifton ( Manager, Quality Systems) CSL Plasma
The presenters subject matter knowledge is extensive which enables information to be shared in detail. (Training Attended on Risk Based Verification and Validation Planning to Meed US FDA and ISO 13485 Requirements )
Stuart Chisholm (Sr. Principal Device Engineer) Teva Pharmaceuticals
About World Compliance Seminars (WCS)
World Compliance Seminars (WCS) is one stop solution for all your pharmaceutical, biotechnology and medical device certification program needs. The pharmaceutical and medical device training requirements are set forth by the FDA (Food and Drug Administration) and other major regulatory bodies like NIH, EMA, as well as numerous European based national regulatory bodies.
These requirements are important to the training of pharmaceutical reps who are responsible for the education, professional development, and on-the-job training. The training is broken down into different sections to cover a wide variety of topics, including pharmaceutical formulation, pharmaceutical transfer processes , GLP, GMP, Clinical Compliance, Process Validation, Global Regulatory Affairs, Document Management,GMP (Good manufacturing practice) QSR and CMC and many more.
The pharmaceutical and medical device requirements that the FDA has set forth are designed to protect the public's health and safety. Pharmaceutical reps must adhere to all of the regulations and education courses provided by the FDA in order to be considered one of the best in their field. They also must complete ongoing educational opportunities and maintenance programs in order to maintain relevance and career enhancement.