Webinar Includes : All the training handouts , certificate ,Q/A and 60 mins Live Webinar
Join us for a webinar on September 16 for a discussion of the webinar 
The U.S. FDA is well into their long-anticipated Unique Device Identification System. Its purpose is to "establish a system to adequately identify devices through distribution and use". It requires the development of a unique device identifier (UDI) in plain text and machine readable formats, to be part of the labeling of every medical device. This is a multi-year phase in, based on the risk / class of the device. This New Draft Guidance expands upon the Final Rule and focuses on the two forms of a UDI and clarifies the content of the UDI, including the data delimiters that identify specific data elements within the UDI.
This is a major change for medical device manufacturers, with far-reaching effects in regulatory compliance, as envisioned by the FDA.
This Live Webinar by expert speaker John E. Lincoln, who has also published an article on UDI/GUDID for an international validation journal, will focus on the U.S. FDA's recently released New "Unique Device Identification System: Form and Content of the Unique Device Identifier (UDI) – Draft Guidance for Industry and Food and Drug Administration Staff,".
The session discusses the basic requirements of UDI Labeling and its database, GUDID and provides a list of key U.S. FDA publications that address UDI requirements for regulated companies and accredited agencies. It will also provide an overview of UDI / GUDID implementation schedules and discuss the required steps for UDI / GUDID compliance by medical device companies and future issues.
Webinar Takeaway
How the New Draft Guidance expands upon the Final Rule.
The two forms of a UDI and clarification on the content of the UDI
The data delimiters that identify specific data elements within the UDI
The order of the data in a UDI and UDI carrier
Types of acceptable formats, and its use on device labeling
The FDA-administered Global Unique Device Identification Database (GUDID)
The Draft's definition on the expected content and forms of the UDI, for both medical device labelers and the FDA-accredited issuing agencies.
How the Draft will better assist compliance with the UDI Final Rule
The implementation schedule
Can't Make this LIVE Webinar?
Simply select the Recorded option when registering and we will send you the link to view the recorded version.
Who Will Benefit
Senior management in Devices and Combination products
QA/RA
CROs and Clinical personnel
Medical personnel and Other healthcare professionals, staff and office personnel
Consultants; others tasked with product, process, validations, CGMP responsibilities
This session is useful for members of AQC, RAPS, AAMI, etc.
MD3181
Industries who can attend
This 60-minute online course is intended for professionals in the Pharmaceutical, Clinical Data Management SaaS companies, and medical device companies . Although not presently stated in the draft , the same guide could be used by FDA Regulated Industries personnel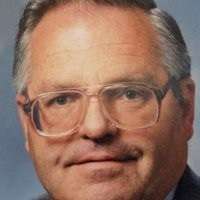 John E. Lincoln, is Principal of J. E. Lincoln and Associates LLC, a consulting company with over 36 years experience in U.S. FDA-regulated industries, 22 of which are as an independent consultant. John has worked with companies from start-up to Fortune 100, in the U.S., Mexico, Canada, France, Germany, Sweden, China and Taiwan. He specializes in quality assurance, regulatory affairs, QMS problem remediation and FDA responses, new / changed product 510(k)s, process / product / equipment QMS and software validations, ISO 14971 product risk management files / reports, Design Control / Design History Files, Technical Files, CAPA systems and analysis.