Free Training Agenda Download
Available in days

days after you enroll

Training Agenda Lyophilization Basics for Pharmaceuticals: History, Scientific Principles, Cycles and Formulations
An Overview of Lyophilization Pharmaceutical Course
This Lyophilization Pharmaceutical Course is sure to act as an outline for freeze-drying of pharmacological parenteral products. Many medicine substances necessitate the extra protection that lyophilization usually comes with, and the preparation of the liquid drug product must be designed to enhance the efficiency of the completely dried product. This course will cover multiple objectives right from how lyophilization functions to changing a liquid drug product into a dried, more-stable powder. Cycle and preparation design will be elucidated, along with the methodical values that are at play.
Reasons for You To Attend Lyophilization Pharmaceutical Course:
To study the process and reasons for formulating and designing lyophilization cycles for drugs that will gain an advantage from the freeze-drying procedure
Learning Objectives
▪         Definition of freeze-drying or Lyophilization
▪         Classify perfect features of a freeze-dried product
▪         Regulate when freeze-drying is essential
▪         Phases of the lyo cycle, and the methodical principles that drive each stage
▪         Framing drug products for fruitful freeze-drying
▪         Analytical tools used to aid in the formulation and cycle development
Agenda
Section 1: History and background
▪         Definition of freeze-drying or Lyophilization, history, and commonly freeze-dried materials
▪         Anticipated freeze-dried features
▪         Rewards/ advantages and limitations of freeze-drying
▪         Procedure overview
Section 2: Physical, chemical, and engineering principles
▪         Vapor pressure
▪         Sublimation and the phase diagram of water
▪         The heat of sublimation of ice
▪         Rate processes in freeze drying – heat transfer and mass transfer
▪         States of matter – crystalline and amorphous
Section 3: Lyo-cycle phases
▪         Freezing (with optional annealing)
▪         Primary drying (sublimation of water vapor)
▪         Secondary drying (diffusion and evaporation of water that did not freeze as ice)
Section 4: Lyo formulations
▪         Excipients for small and large molecules
Section 5: Quality product attributes
▪         General and specific to freeze-dried products
▪         Influence of collapse and eutectic melting
Who are the probable beneficiaries?
▪         Specialists in Quality Control
▪         Chemical Engineers
▪         Production Supervisors
▪         Chemists
▪         Validation
▪         Chemical Engineers
▪         R&D Groups
▪         Equipment Maintenance
▪         Biochemists, Pilot Plant Operators
▪         Mechanical Engineers
▪         Quality Assurance Professionals
The course will also benefit those in other departments who find lyophilization among their tasks.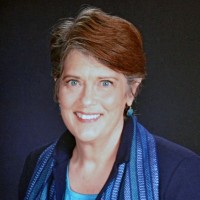 Lisa Hardwick Thompson 
Pharmaceutical Lyophilization Expert at Lyo Blackboard LLC
Nashville, Indiana, United States
Lisa Hardwick Thompson is a pharmaceutical technology consultant and educator with quality, regulatory, product/process development, and technical management experience at Cook Medical, Baxter, Catalent, and start-up businesses. During her career based in the pharmaceutical CMO sector, her expertise has been dedicated to the creation and/or transfer of clinical and commercial formulations and processes, specifically focused on lyophilized parenteral drug products. Her current role at Lyo Blackboard is devoted to consultation and education in the field of lyophilization.
Our Participants Testimonial
The presentation by Carolyn Troiana today was fantastic, both I and the QA Manager (Aaron Neighbour) loved it and had extensive conversation afterward about it. ( FDA Compliance and Mobile Applications Webinar )
Robert Friedland ( IT Manager) NUTEK BRAVO, LLC.
I felt the seminar was very helpful and provided good insight for DataIntegrity and what the FDA is looking for per the regulations. ( Current Regulatory Thinking on Data Integrity 2 Days Virtual Seminar )
Margaret A. Clifton ( Manager, Quality Systems) CSL Plasma
The presenters subject matter knowledge is extensive which enables information to be shared in detail. (Training Attended on Risk Based Verification and Validation Planning to Meed US FDA and ISO 13485 Requirements )
Stuart Chisholm (Sr. Principal Device Engineer) Teva Pharmaceuticals