Overview
The rapid expansion and broad applicability of software functions / applications deployed on mobile or other general-purpose computing platforms has created concerns with industry and the US FDA. This has resulted in the FDA focusing on the subset of software functions dealing with medical issues which the Agency intends to apply its authority. What are these issues / software app claims, and how will this affect the medical device industry.
FDA refers to software functions that are device functions as "device software functions."
These may include "Software as a Medical Device (SaMD)" and "Software in a Medical Device (SiMD)". If a software function that meets the definition of a device is deployed on a mobile platform, it may be referred to as a "mobile medical app."
These new technologies use terms such as "mobile medical apps," "mobile medical app manufacturers," "device software functions," and "device software function manufacturers", and are always not specific to whether the function is deployed on a mobile platform or other general purpose-computing platform.
What are the FDA definitions and regulatory expectations? What is also required for effective and real world software verification and validation in such use environments? This discussion will focus on what is and what is not recognized as a Mobile Apps for regulation as a medical device by the US FDA. Cybersecurity, CGMP, 21 CFR Part 11 and submission considerations will be discussed as well.
Some of these new mobile apps / software functions are specifically targeted to assisting individuals in their own health and wellness management. Others are targeted to health care providers as tools to improve and facilitate the delivery of patient care. These software devices include products that feature one or more software components, parts, or accessories, as well as devices that are composed solely of software.
Certain software functions / mobile apps that are device functions can pose potential risks to public health, and these are the subject of FDA concern and focused regulation.
Mobile medical apps, as defined here, include only those mobile apps that: Meet the definition of a device; and either are Intended to be used as an accessory to a regulated medical device; or are Intended to transform a mobile platform into a regulated medical device. What are they as defined by the FDA, what are not? Requirements? Cybersecurity concerns, validation and documentation requirements will also be addressed.
Webinar Takeaway
Mobile Health Apps / Functions – What are they?
SaMD and SiMD
FDA's Functionality vs. Platform enforcement approach
Intended Use – not just a term
Software functions that are, or are NOT, a "device"
FDA's regulatory approach; Examples
Design, manufacturing and additional requirements
Cybersecurity requirements
Validation and unique documentation requirements
Who Will Benefit
Senior Management in Device and Combination Products
Quality Assurance Departments
Quality Control Departments
Research and Development Departments
Software Development and Programming Departments
Documentation Departments
Manufacturing Departments
Engineering Departments
Production Departments
Operations Departments
Validation Departments
Device Testing Teams
Marketing Departments
Consultants
Everyone tasked with product, process, electronic records software V&V responsibilities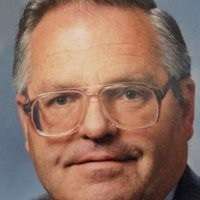 Faculty John E. Lincoln
Principal of J. E. Lincoln and Associates LLC

John E. Lincoln, is Principal of J. E. Lincoln and Associates LLC, a consulting company with over 36 years experience in U.S. FDA-regulated industries, 22 of which are as an independent consultant. John has worked with companies from start-up to Fortune 100, in the U.S., Mexico, Canada, France, Germany, Sweden, China and Taiwan. He specializes in quality assurance, regulatory affairs, QMS problem remediation and FDA responses, new / changed product 510(k)s, process / product / equipment QMS and software validations, ISO 14971 product risk management files / reports, Design Control / Design History Files, Technical Files, CAPA systems and analysis.