Overview
This FDA compliance training will cover in detail the new requirements for trial master files including documents related to clinical trials that are required to be prepared, collected and maintained as part of the TMF.
Why Should You Attend
Companies engaged in the conduct of human clinical trials must adhere to specific government regulatory requirements. Certain documents, content and images related to a clinical trial must be stored and maintained, and depending on the regulatory jurisdiction, this body of information may be stored in a trial master file (TMF).
This webinar will help you understand in detail the new requirements for trial master files (TMF).
Webinar Takeaway

Trial Master File (TMF) background and rationale
The essential documents to include in a TMF
Organizing and maintaining a TMF
Standard Operating Procedure required to support TMF
Inspection of TMF records
Who Will Benefit
Lead CRAs
CRA Managers
Project and/or Study Managers
Project and/or Clinical Trial Assistants
Clinical Operations Administrators
Quality Assurance Personnel
Auditors
Sponsor and CRO personnel involved in set up, maintenance, and auditing of the Trial Master File for sponsors
Consultants working in the life science, tobacco and related industries who are involved in computer system implementation, validation and compliance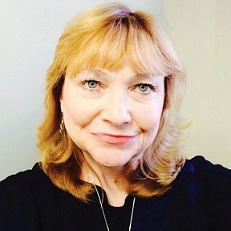 Faculty Carolyn Troiano
Midlothian, Virginia, United States
Award winning FDA Compliance Speaker for Validation, 21 CFR Part 11 (Electronic Records/Signatures) and Data Integrity

My experience includes 34+ years in IT/ Business, Marketing & Compliance leadership and management roles at a variety of Fortune 100 companies, across multiple industries.
My successes include building and managing teams and business units at multiple "greenfield" sites in the pharmaceutical, biotechnology and IT consulting industries, as well as in the public sector. I have weathered numerous layoffs, mergers and acquisitions, and demonstrated my very strong leadership skills in helping staff get through difficult times.