Webinar Includes : All the training handouts , certificate ,Q/A and 60 mins Live Webinar
Who Will Benefit
Quality engineers and Inspection engineers
Manufacturing Engineers in FDA regulated Device Companies
Quality Auditors and device testing personnel
Quality Managers 
Quality Directors and VPs in global Device Companies
Webinar Takeaway
The speaker 
Will review FDA DVV definitions and expectations based on her personal experience in executing DVV in device companies
Will incorporate several examples based on the FDA Requirements so you can integrate them into your product risk management for commercialization
Will discuss pathways for successfully interpreting regulatory expectations for medical devices, and incorporating DVV documentation under the quality management systems
Will educate you on practically fulfilling Phase I to Phase IV DVV reviews and documenting them along with test data at every point through a risk based approach.
Share FDA expectations for DVV from 1st hand experience in several FDA regulated companies
Will share many practical examples from which you can lay a strong foundation for successfully completing FDA compliant design and process controls for your device and store them under your growing quality system
You will learn the step by step approach for setting up your DVV, prevent mistakes and avoid FDA 483s during audits
Overview
Design Verification and Validation (DVV) for Medical Devices is getting a lot of attention today as it is very challenging to understand and fulfil the DVV needs for Class I to Class III devices. In the current environment of global standardization of quality and regulatory needs, learning to understand and interpret the risk based FDA's DVV regulatory requirements for medical device companies and fulfilling them is extremely important. Strong DVV will lay the foundation to expand the market for your product globally. DVV and product testing including fulfilling the basic clinical needs for devices has now become overly complicated for Quality personnel, manufacturing and product design engineers. However, setting up a bullet proof FDA compliant DVV records is an important step for product commercialization, registrations in the US and in EU for MDR and for passing the FDA and ISO 13485 audits. This webinar will provide a step by step approach and valuable tips for understanding and setting up Design Verification and Validation records for your Medical Device and then expanding your set up to your second generation devices and other new devices. DVV is a key area that has several prescriptive requirements that will be simplified during this webinar.
Why Should You Attend
To understand and fulfill the ever growing, complex Design Verification and Validation (DVV) requirements to manufacture, register and launch your medical device in a timely manner.
Learn how to interpret FDA and ISO 13485:2016 DVV requirements for your product to fulfill global and medical device requirements and specifically in the FDA quality and regulatory arena where the phase I to Phase IV DVV meetings and their documentation is the key for your product evolution.
How focusing on getting the DVV testing lays the foundation for Device Master Records (DMR) and Device History Records ( DHR) for commercial manufacturing and ongoing product verification.
Paying attention to Design Control steps in the medical device world is a key step for introducing your device and making your quality system FDA audit ready well after commercialization of your product.
This presentation will provide a step by step approach to setting the timeline and a process approach for your DVV testing for verification, validation, clinical evaluation for your medical products.
This presentation will be useful to you if you are a virtual manufacturer and if you are manufacturing your product on site as the DVV requirements for all products will be evaluated with a risk based approach.
Strategically prioritizing and fulfilling the regulatory and quality requirements mandated under 21 CFR 820.30 for medical device regulations and seamlessly adding cGMP manufacturing for commercialization will be clearly outlined in this webinar presented by someone who has experience in setting up and extending it to production controls for several devices.
What seems like a never ending maze to professionals who are not necessarily design engineers or risk management professionals at the beginning, will begin to make sense after attending this valuable presentation.
Industries who can attend
This 60 -minute online course is intended for professionals in the Medical Device, Biotechnology,Pharmaceutical Industry. Although not presently stated in the draft , the same guide could be used by FDA Regulated Industries personnel.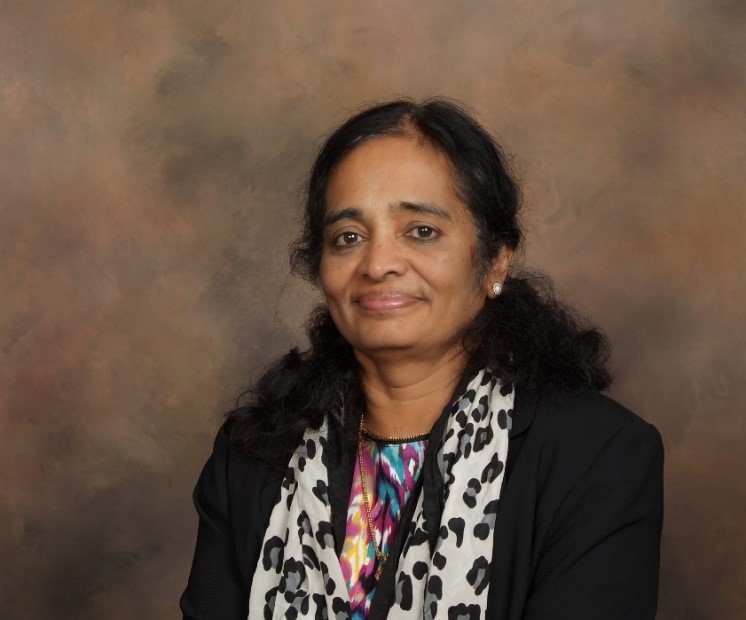 Meena Chettiar, has worked as a Scientist for Health Canada and as a Quality Management Professional in food, pharmaceutical and medical device industries for over 25 Years in Canada and the United States. During this time Meena has had the opportunity to be audited by the US FDA several times answering questions on Quality Systems requirements. Meena has also performed several ISO audits in the United States and overseas. She is therefore, very proficient in FDA design control expectations in the FDA regulated industry. Meena holds several certifications in Quality from the American Society for Quality(ASQ). Meena currently works as the Quality and Regulatory Director at Welly Health, a medical device and pharmaceutical manufacturer in Minneapolis. Meena has worked at senior level positions at several medical device, pharmaceutical and food companies in Minneapolis, USA and for about 10 years for Health Canada. Meena also serves as a part time adjunct instructor for the Master's program in Medical Technology Quality and Regulatory Affairs for St. Cloud State University.