Webinar Includes : All the training handouts , certificate ,Q/A and 90 mins Live Webinar
Join us for a webinar on Febuary 24 for a discussion of the webinar
Who Will Benefit
Personal care industry
Cosmetic industry
Pharmaceutical industry
Spas
Newspapers
Educational TV
Webinar Takeaway
Actives for cleansing
Humectants
Emollients
Exfoliators
Actives to achieve protection
Actives to achieve Repair
Actives for transient effects
Overview
The webinar will describe the different kind of actives used in skincare/cosmetic products: cleansers, emollients, humectants, exfoliators, vitamins etc. The different actives have their mode of action, and the formulation has to facilitate their activity, while avoiding undesirable effects. Understanding their mode of actions allows one to formulate the actives in such a way as to achieve efficacy. In vitro and in vivo testing to assess activity. Appropriate formulations to improve the action of actives need excipients with the appropriate partition coefficient. Propenetrants such as liposomes or other microcapsules can be of help to generate efficient and esthetically pleasing formulations.
Why Should You Attend
Cosmetic products do have real activity. Cleansers, sunscreens, exfoliators, humectants, emollients, vitamins, antioxidants etc do actually work. Understanding how they work and how to formulate actives will help meeting consumer expectations.
Industries who can attend
This 90-minute online course is intended for professionals in the Medical Device, Biotechnology,Pharmaceutical Industry. Although not presently stated in the draft , the same guide could be used by FDA Regulated Industries personnel.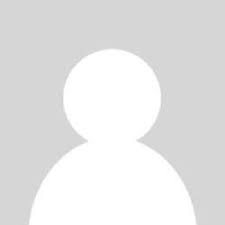 Dr. Paolo Giacomoni (Insight Analysis Consulting, Madison, AL), is an independent consultant to the Skin Care Industry. He served as Chief Scientific Officer with Elan Rose International (2015-2018) and as VP of Skin Care Worldwide R&D with Herbalife (2011-2014) where he has been responsible for preparing new Skin Care lines.
Dr Giacomoni is a quality - focused leader with over 20 years experience in product research and development for cosmetic products provider.