Overview
Various firms are subject to various relevant and applicable federal regulations including, but not limited to, Good Laboratory Practice (GLP), Current Good Manufacturing Practice (cGMP), and Good Clinical Practice (GCP). It is important for the industry to accurately understand the requirements under Good Laboratory Practice (GLP), Good Clinical Practice (GCP) and current Good Manufacturing Practice (cGMP). This seminar is intended to help industry get better familiar with the GLP, GCP and cGMP requirements from regulatory, practical and compliance perspectives.
Why Should You Attend
These are the 3 major regulations FDA uses to regulate the Pharmaceutical/Medical Device industries in the USA. This web presentation presents an overview of FDA's 3 major regulations – Good Clinical Practices (GCP), Good Laboratory Practices (GLP) and Good Manufacturing Practices (GMP). Although varying slightly in different regions of the world these 3 regulations have the same basic elements and interpretations globally. Learn the requirements for each regulation, how they fit into the development process and how they are same and how they differ. Learn when to use each regulation and how FDA interprets the regulation. The speaker will walk you through regulatory and compliance requirements governing GLP, cGMP and GCP.
Webinar Takeaway
FDA Guidance and Standards
Major Misconception
Overview of each regulation – GCP, GLP, GMP
How each regulation is the same
How each regulation differs
FDA's interpretation of each regulation
Regulations and Requirements for each
Who Will Benefit
Quality Assurance Departments
Quality Control Departments
Research and Development Departments
Regulatory Affairs Departments
Manufacturing Departments
Engineering Departments
Operations Departments
Production Departments
Validation Departments
Marketing Departments
Documentation Departments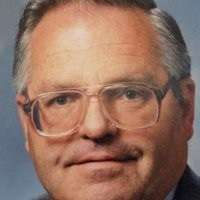 Faculty John E. Lincoln
Principal of J. E. Lincoln and Associates LLC

John E. Lincoln, is Principal of J. E. Lincoln and Associates LLC, a consulting company with over 36 years experience in U.S. FDA-regulated industries, 22 of which are as an independent consultant. John has worked with companies from start-up to Fortune 100, in the U.S., Mexico, Canada, France, Germany, Sweden, China and Taiwan. He specializes in quality assurance, regulatory affairs, QMS problem remediation and FDA responses, new / changed product 510(k)s, process / product / equipment QMS and software validations, ISO 14971 product risk management files / reports, Design Control / Design History Files, Technical Files, CAPA systems and analysis.