Webinar Includes : All the training handouts , certificate ,Q/A and 60 mins Live Webinar
Join us for a webinar on January 12 for a discussion of the webinar.
Who Will Benefit
Pharmaceutical professionals involved in the manufacture of products

All levels of management

Human resources

Quality professionals
Webinar Takeaways
Background – How did this become a pandemic?
COVID-19 virus information

Means of infection
Employee Engagement / Interaction
Proper communication

Effects on business Units

Travel Restrictions

Communication Changes

How to continue maintaining compliance – deviations, CAPAs, document reviews, etc.
Impact to IT systems
Video messaging

Creative paths to communication
Facilities
Traffic protocols for entering/exiting facilities

PPE

Gown supply continuity
Impact to Workforce
Maintain health / mental well-being

Manage containment in the workplace

Work from home protocols

How to manage limited workforce
Supply Chain / Distribution
Assessing product distribution

Assessing how to streamline supply chain


Overview
understand how the COVID-19 pandemic can affect manufacturing operations, employee safety and how to be flexible and creative in these uncertain times when it comes to business continuity.
Why Should You Attend
The pharmaceutical world is mostly staying the course during the unprecedented conditions of the world as we are all living through the COVID-19 pandemic, but that doesn't mean there aren't measures that can be taken to make the workplace environment to continue to operate seamlessly and most importantly safely. This course will help attendees understand how the COVID-19 pandemic can affect manufacturing operations. You can ensure employee safety and be flexible and creative despite these uncertain times when it comes to business continuity. Learn how.
Learning Objectives
Identify how COVID-19 can affect your business

Learn how to manage the workforce changes

Learn ways to communicate more effectively during the pandemic

Streamline employee interaction

Identify ways of working more creatively
Industries who can attend
This 60-minute online course is intended for professionals in the Medical Device, Biotechnology,Pharmaceutical Industry. Although not presently stated in the draft , the same guide could be used by FDA Regulated Industries personnel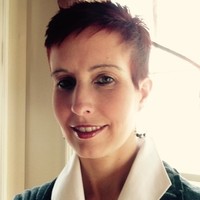 Faculty Danielle DeLucy
Danielle DeLucy, MS, is currently an independent consultant to the biologics and pharmaceutical industries specializing in the areas of quality assurance and quality systems. Prior to this role, Ms. DeLucy has been in the industry for 15 years serving in numerous quality management roles, such as the director of product quality, the oversight of sterility assurance practices and provided QA oversight of numerous filling and packaging operations.