Training Overview
Pharmacovigilance Auditing and Inspections Virtual Live Training Course
This seminar will also have a focus on the risk base approaches in response to COVID - 19 including recent legislation governing the conduct of these activities.
PV Audit Strategy Planning course will provide an overview of the European Medicines Agency's (EMA) Guideline on good pharmacovigilance practices (GVP), Module IV requires that risk-based audits of the quality system be performed at regular intervals to assure that it complies with the established quality requirements and to determine its effectiveness.
It includes audit of the pharmacovigilance system which is covered by the quality system. The GVP Modules are applicable to EU-based companies and any company marketing medicinal products on a global basis. The legally required risk based audit strategy shall cover all PV processes and tasks undertaken by or delegated to other departments, MAH affiliates, and third parties such as distributors, external service providers, partners (the PV Universe). The PV Audit Strategy Plan is used to prepare the PV audit program, i.e. annual PV Audit Schedule.
In this three day workshop conference we will review the EMA and FDA requirements regarding Risk Based Audits of the PV system and Quality System. The course will focus on the design of the PV audit strategy, identification of the PV processes and entities subject to PV audit (define the PV audit universe), development of risk assessment methodology, development of procedures/tools to monitor PV processes and activities, and implementation of the PV audit strategy plan. Additionally, we will review methods of quality oversight and management of third parties performing PV activities.
Agenda
Review of FDA and EMEA requirements for risk based PV audits
The pharmacovigilance system and the quality system
Strategic level audit planning
Hands on exercise
PV activities and processes subject to PV audit
Risk assessment criteria
The PV audit universe - all entities subject to PV audit
Safety data exchange agreements (SDEAs) and vendor contracts
Stability (shelf-life) studies
Categorization of the entities (PV Audit Universe)
Risk assessments
Prioritization of entities for audit according to relative risk
3-5 year PV audit plan
Hands on exercise
Procedural documents, e.g. SOPs
Identify procedures/tools to monitor PV quality for oversight of third parties
Q & A
Learning Objectives
Upon completing of this course, participants should be able to:
Understand the legal requirements and health authority expectations for a risk based audit program and current interpretation. Plan, develop and implement the PV Audit Strategy Plan, which includes the following processes:
Develop a high-level PV audit strategy
Identify the PV activities and processes subject to PV audit
Develop risk assessment criteria
Identify the PV audit universe – entities subject to PV audit
Categorize the entities subject to PV audit
Perform risk assessments
Prioritize entities for audit according to relative risk
Prepare a 3-5 year PV audit plan
Identify procedures/tools to monitor PV quality of third parties
Who Will Benefit
This course is designed for people with some PV experience and tasked with developing, maintaining, updating and/or reviewing the PV quality system audit strategy plan, risk assessment and/or the annual PV audit schedules. It is also beneficial for staff responsible for the quality oversight of third parties conducting PV activities.
The following personnel will benefit from the course:
PV Quality Assurance Staff
PV Compliance professionals
Quality auditors
Pharmacovigilance Auditors
Relevant Pharmacovigilance Staff
PV Service Provider Relationship Managers
MAH Affiliates responsible for Pharmacovigilance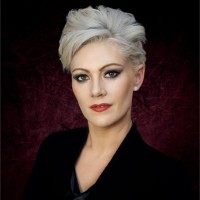 Cynthia Brysch (17+ year exp.)
Principal Consultant at Vertex Pharmaceuticals
Raleigh, North Carolina, United States
Cynthia is an accomplished executive director and chief compliance officer with over 17 years' experience providing first-to-market solutions to the challenges sponsor face whilst using risk management strategies to mitigate ones in the future. She is an industry expert with contributions to over 450 sponsor programs with proven track record of optimization, quality, compliance, and fiscal responsibility. Cynthia is a certified Quality Assurance (QA) and Regulatory Affairs (RA) executive, principal consultant and published biotechnologist with an emphasis in fabricating quality-based process and product development strategies in regulated pharmaceutical, medical device and biopharma industries. In her tenure she has lead strategic partnerships to solve the complexities of the life science industry by providing tailored expertise with the time and resources necessary to mitigate the challenges sponsors face with expertly sourced solutions. 
Our Participants Testimonial
The presentation by Carolyn Troiana today was fantastic, both I and the QA Manager (Aaron Neighbour) loved it and had extensive conversation afterward about it. ( FDA Compliance and Mobile Applications Webinar )
Robert Friedland ( IT Manager) NUTEK BRAVO, LLC.
Thank you for providing the information in such detail. It was helpful to gain the perspective of somebody that has implemented these regulations in a working lab. Virtual Seminar on ( Training on Life cycle Management of Analytical Methods and Procedures - according to new FDA and USP guidelines )
Tracey Kessler ( Director of R&D) CEL-SCI Corporation
I felt the seminar was very helpful and provided good insight for DataIntegrity and what the FDA is looking for per the regulations. ( Current Regulatory Thinking on Data Integrity 2 Days Virtual Seminar )
Margaret A. Clifton ( Manager, Quality Systems) CSL Plasma
The presenters subject matter knowledge is extensive which enables information to be shared in detail. (Training Attended on Risk Based Verification and Validation Planning to Meed US FDA and ISO 13485 Requirements )
Stuart Chisholm (Sr. Principal Device Engineer) Teva Pharmaceuticals
About World Compliance Seminars (WCS)
World Compliance Seminars (WCS) is one stop solution for all your pharmaceutical, biotechnology and medical device certification program needs. The pharmaceutical and medical device training requirements are set forth by the FDA (Food and Drug Administration) and other major regulatory bodies like NIH, EMA, as well as numerous European based national regulatory bodies.
These requirements are important to the training of pharmaceutical reps who are responsible for the education, professional development, and on-the-job training. The training is broken down into different sections to cover a wide variety of topics, including pharmaceutical formulation, pharmaceutical transfer processes , GLP, GMP, Clinical Compliance, Process Validation, Global Regulatory Affairs, Document Management,GMP (Good manufacturing practice) QSR and CMC and many more.
The pharmaceutical and medical device requirements that the FDA has set forth are designed to protect the public's health and safety. Pharmaceutical reps must adhere to all of the regulations and education courses provided by the FDA in order to be considered one of the best in their field. They also must complete ongoing educational opportunities and maintenance programs in order to maintain relevance and career enhancement.