Webinar Includes : All the training handouts , certificate ,Q/A and 60 mins Live Webinar
Who will Benefit
Manufacturing companies
Quality system auditors
Microbiology analysts and technicians
Consultants
Regulatory and Compliance Management
Quality Assurance personnel
Quality Control personnel
Research & Development
Regulatory Affairs Professionals
Validation
Auditing Professionals
Microbiology Professionals
Auditors
Webinar Takeaway
Types of sterilization methods.
Predominant uses of sterilization within the Medical Device and Pharmaceutical/Biotech industries.
Product interactions with Various Modes of Sterilization.
When to Use one Sterilization Mode vs. Another.
Parametric Release – What is it?
How to Use Parametric Methods
Development of the Techniques – Issues and Answers.
Considerations of cost of sterilization.
Use of contract sterilization vs. in-house
Overview
This topic will discuss the methods of sterilization to be used on medical devices and pharmaceutical products. Understanding the regulations pertaining to sterilization of products will help to decide with method to use for your product. The advantages and disadvantages of each will be discussed. Validation of each sterilization method will be discussed and how best to prove to a regulatory body the products being treated are considered sterile.
Pharmaceutical products and medical devices are required to be sterile to be used in patients. Sterilization of these crucial products can be done in several ways depending on the characteristics of the product being sterilized.
There are four typical ways a product can be sterilized. These are sterilization by Ethylene Oxide, Gamma irradiation, Steam and Pressure, and filtration. Knowing the characteristics of your product will determine what method will be used. This webinar will go over the four methods of sterilization and why one method would be chosen over the other.
Industries who can attend
This 60 minute online course is intended for professionals in the Pharmaceutical and Biopharmaceutical Industry. Although not presently stated in the draft , the same guide could be used by FDA Regulated Industries personnel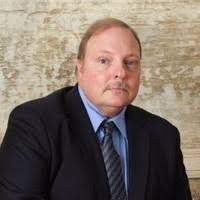 Faculty Carl Patterson
Carl Patterson is a seasoned Pharmaceutical Manufacturing, Aseptic Processing, and Quality Assurance Professional who is based in San Diego, California. As soon as he discovered the importance of biotechnology in the area, he was inspired to enter the pharmaceutical manufacturing industry. However, his avid interest in all things biology, microbiology, and biochemistry officially began when he served in the U.S. Army as a Preventative Medicine Specialist and a Licensed Vocational Nurse. Furthermore, Carl holds various degrees and certifications, including an M.S. in Biomedical Quality Systems from San Diego State University, a B.S. in Microbiology from the University of Texas, and Specialized Certificates in QA/QC & Biotechnology from UCSD.