Qualification (IQ, OQ, PQ) and Validation Training Overview
This webinar will aim at understanding and scoping out various phases of Qualification activities that will be integrated with the perspectives of Instrument Control, System Suitability Test (SST), Analytical Methods Validation and ensuring Data Integrity for Regulatory Compliance.
Why you should attend
This is an area of growing concern, sometimes ridden with uncertainty as to what needs to be done at each of stages of the Product Lifecycle. In modern Pharmaceutical and Biotech laboratories, a composite array of various gadgets, devices, analytical instruments and computerized systems are used daily.
Webinar Takeaway
Session 1
• Introduction
• Quality Systems, Paradigm Shift, Global Perspectives
• QA/QC Validation
• Risk Assessment
Session 2
• Measurement, Resolution, Errors, and Uncertainty
• Regulatory and QS Requirements
• The Product Life Cycle Concept
• USP chapter 1058
• Examples of Various Systems
Session 3
• Strategies for Validation
• Documentation /Master Validation Plan
Session 4
• Training Requirements
• Examples of Various Systems
Who Will Benefit
Scientists

Managers

R&D Personnel

Quality Assurance / Quality Control Staff

Validation Managers

Validation Coordinators

Production and Process Development Personnel

Regulatory/Compliance Managers

Chemists

Technicians Study Directors(GLP)

Qualified Persons (EMEA)

Pharmaceutical Development

CRO Staff

CRO Managers, Accredited Laboratories in general

Any one engaged with Test Methods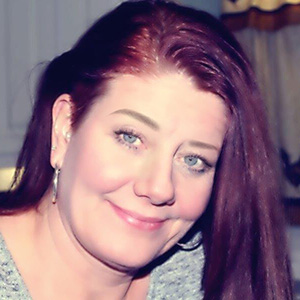 Faculty Joy McElroy
Principle Consultant at Maynard Consulting Company
Smithfield, North Carolina, United States
Joy McElroy Upon earning a degree in Zoology at North Carolina State University, She made her debut in the pharmaceutical industry in 1992 at Pharmacia & UpJohn performing Environmental Monitoring and Sterility Testing. Her hard work allowed her to move into a supervisory role at Abbott Laboratories where she oversaw their Quality Control Lab. In 1998 Joy moved to Wyeth Lederle and worked in Quality Assurance, performing GMP Compliance audits, batch record reviews, and holding annual GMP training for new employees. After working in Quality Assurance for a few years, Joy moved into Equipment Qualification and Cleaning Validation at Mallinckrodt
Our Participants Testimonial
The presentation by Carolyn Troiana today was fantastic, both I and the QA Manager (Aaron Neighbour) loved it and had extensive conversation afterward about it. ( FDA Compliance and Mobile Applications Webinar )
Robert Friedland ( IT Manager) NUTEK BRAVO, LLC.
Thank you for providing the information in such detail. It was helpful to gain the perspective of somebody that has implemented these regulations in a working lab. Virtual Seminar on ( Training on Life cycle Management of Analytical Methods and Procedures - according to new FDA and USP guidelines )
Tracey Kessler ( Director of R&D) CEL-SCI Corporation
I felt the seminar was very helpful and provided good insight for DataIntegrity and what the FDA is looking for per the regulations. ( Current Regulatory Thinking on Data Integrity 2 Days Virtual Seminar )
Margaret A. Clifton ( Manager, Quality Systems) CSL Plasma
The presenters subject matter knowledge is extensive which enables information to be shared in detail. (Training Attended on Risk Based Verification and Validation Planning to Meed US FDA and ISO 13485 Requirements )
Stuart Chisholm (Sr. Principal Device Engineer) Teva Pharmaceuticals