Overview
This training program will discuss the new blockchain innovations particularly as they can be used to connect and protect the regulated supply chain. The focus will be on how this can enhance cMGP compliance while it strengthens a company's critical supply chain.
This webinar will explore the growing use of blockchain in supply chain control. Basically, blockchain is a time-stamped series of records of data that is managed by a distributed, networked cluster of computers under multiple ownership. Under blockchain, individual blocks of data is secured and bound/ "chained" to each other under cryptographic principles. First used for Bitcoin, it has since expanded into mainstream business use, with it's most immediate use to date in supply chain management. Major names in the industry, such as IBM, offer the technology.
With no central authority in the blockchain network, it basically presents a shared ledger. Data is open for anyone to see – transparent. It makes everyone involved is accountable for their actions, which are limited, recorded, and available for review and/or further action.
Why Should You Attend
Blockchain implementation require planning, verification, testing, validation, traceability, configuration management, conformance to software V&V including 21 CFR Part 11 – electronic records and electronic signatures, and other aspects of good engineering. These assure they meet existing CGMP regulations.
The cGMPs and FDA requires the integration of life cycle and risk management activities into the planning, implementation, and maintenance of a blockchain facilitated supply chain.
Learning Objectives
What is "blockchain"?
Basic building blocks of blockchain
Blockchain and the supply chain
Blockchain and pedigrees
Blockchain and counterfeit product
Current state of blockchain in FDA regulations / the cGMPS
Key areas of the cGMPs – Device and Drugs – impacted by blockchain Implementation in the supply chain
US FDA compliance inspection objectives in supply chain blockchain implementation
Further potential
Understanding the challenges
Webinar Takeaway
What do the cGMPs require?
Intent of 21 CFR Part 210, 211, and 820 as they affect blockchain in the supply chain
Key FDA Regulatory concerns
Responsibilities
Key Definitions
Working Definitions
Risk Management / Assessment
Quality Agreements
Challenges
Who will Benefit
Quality Assurance Departments
Quality Control Departments
Research and Development Departments
Regulatory Affairs Departments
Compliance Departments
Manufacturing Departments
Engineering Departments
Operations Departments
Production Departments
Purchasing Departments
Inventory Control / Management
Process Development Engineers
Software Engineers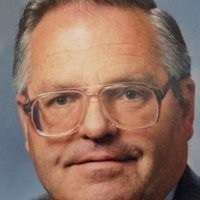 Faculty John E. Lincoln
Principal of J. E. Lincoln and Associates LLC

John E. Lincoln, is Principal of J. E. Lincoln and Associates LLC, a consulting company with over 36 years experience in U.S. FDA-regulated industries, 22 of which are as an independent consultant. John has worked with companies from start-up to Fortune 100, in the U.S., Mexico, Canada, France, Germany, Sweden, China and Taiwan. He specializes in quality assurance, regulatory affairs, QMS problem remediation and FDA responses, new / changed product 510(k)s, process / product / equipment QMS and software validations, ISO 14971 product risk management files / reports, Design Control / Design History Files, Technical Files, CAPA systems and analysis.