Live Webinar Building a Compliant Laboratory – From Foundation to Business Excellence
MP3 Download / Online On Demand Duration 90 Minutes
WATCH THE VIDEO...Meet the Instructor and Learn More About this Course
Training Overview
Compliance in laboratory settings has been a topic for FDA and other regulators for decades. With the increased focus on data integrity and continued focus on laboratory investigations, it is critical more than ever to ensure you have designed your laboratory operations system to meet the compliance needs of your business. In this presentation I will define compliance, provide a translation of regulations and guidance into user requirements and then using those user requirements show how one can design a laboratory system. Finally, I will provide a roadmap for implementation whether an existing laboratory or a new laboratory.
Webinar Includes : All the training handouts , certificate ,Q/A and 90 mins Live Webinar
Webinar Takeaway
Common understanding of compliance
Laws, Regulations and guidance applicable to laboratory operations
Translation of thou shalt into system requirements
Processes that achieve business needs
Design of systems
Other practical considerations
Process mapping approach to designing a sample executable laboratory operations SOP
Elements of a good procedure
Example Process flow / SOP
Implementation – new lab or existing lab
Key Learning Objectives
Understand what Compliance means in the Pharmaceutical, Biotechnology, and Medical Device Laboratory and how that differs from Business Excellence.
Understanding how to translate the thou shalts of regulatory guidance and stakeholder needs into user requirements and then into system execution steps.
Understanding stakeholders needs and translating requirements into the design to achieve business excellence
Process mapping approach to designing the laboratory operations system
Organize the processes into meaningful systems
Evaluate for efficiency
Develop Performance Metrics
Create a process map for each system
Identify key linkages to other systems – augment maps
Develop the map into standard operating procedures
Understanding what a Process map might look like for one laboratory operations system
Receive a sample SOP for laboratory operation that can be translated to your operation
Who Will Benefit
Laboratory operations management. Quality Assurance Management. Designers of laboratories.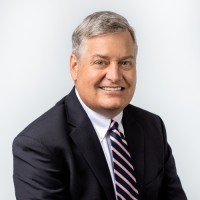 David W. Husman, Ph.D., ASQ CPGP, RAC
Experienced Consultant in Pharmaceutical and Medical Device Industries |Trainer | Based in Greenville |Open to Traveling
Taylors, South Carolina
Over 30 years of diverse international industry experience in Quality Assurance, Quality Control and Regulatory Affairs. Last 20 years as a consultant to biopharma, pharma and device industries.
Experience has spanned from R&D to Commercial Manufacture
Background includes, but not limited to, parenteral products, human tissue products, blood products, biotech products, solid dosage, vaccines, implantable devices, and in vitro diagnostic products for both human and animal species.
Our Participants Testimonial
The presentation by Carolyn Troiana today was fantastic, both I and the QA Manager (Aaron Neighbour) loved it and had extensive conversation afterward about it. ( FDA Compliance and Mobile Applications Webinar )
Robert Friedland ( IT Manager) NUTEK BRAVO, LLC.
Thank you for providing the information in such detail. It was helpful to gain the perspective of somebody that has implemented these regulations in a working lab. Virtual Seminar on ( Training on Life cycle Management of Analytical Methods and Procedures - according to new FDA and USP guidelines )
Tracey Kessler ( Director of R&D) CEL-SCI Corporation
I felt the seminar was very helpful and provided good insight for DataIntegrity and what the FDA is looking for per the regulations. ( Current Regulatory Thinking on Data Integrity 2 Days Virtual Seminar )
Margaret A. Clifton ( Manager, Quality Systems) CSL Plasma
The presenters subject matter knowledge is extensive which enables information to be shared in detail. (Training Attended on Risk Based Verification and Validation Planning to Meed US FDA and ISO 13485 Requirements )
Stuart Chisholm (Sr. Principal Device Engineer) Teva Pharmaceuticals
About World Compliance Seminars (WCS)
World Compliance Seminars (WCS) is one stop solution for all your pharmaceutical, biotechnology and medical device certification program needs. The pharmaceutical and medical device training requirements are set forth by the FDA (Food and Drug Administration) and other major regulatory bodies like NIH, EMA, as well as numerous European based national regulatory bodies.
These requirements are important to the training of pharmaceutical reps who are responsible for the education, professional development, and on-the-job training. The training is broken down into different sections to cover a wide variety of topics, including pharmaceutical formulation, pharmaceutical transfer processes , GLP, GMP, Clinical Compliance, Process Validation, Global Regulatory Affairs, Document Management,GMP (Good manufacturing practice) QSR and CMC and many more.
The pharmaceutical and medical device requirements that the FDA has set forth are designed to protect the public's health and safety. Pharmaceutical reps must adhere to all of the regulations and education courses provided by the FDA in order to be considered one of the best in their field. They also must complete ongoing educational opportunities and maintenance programs in order to maintain relevance and career enhancement.