Training Overview
Attendees of this webinar will learn specific concepts and formulas commonly used to measure the ability of a process to produce output within customers' specification limits. The focus of this webinar is on providing the information needed for attendees to know the appropriate measures and formulas to use for the various types of process data (attribute or variable).
Webinar Includes : All the training handouts , certificate ,Q/A and 90 mins Live Webinar
Why Should You Attend
Companies involved on manufacturing and development perform inspection and testing for acceptance as relates to design, quality, or consumer criteria. These tests and inspections are performed on samples which may be collected at various times in the manufacturing process, including design verification, process validation, or quality control of incoming or outgoing product.
Learn the theory, terminology, regulatory requirements, best practices, and of course, the formulas for calculating process capability indices.
Areas covered
Regulatory Requirements
Theory and Terminology
Process Capability Indices
Data Types (Attribute vs. Variable)
Evaluate Data for Normality
Transforming Data
Key Learning Objectives
Understand the calculations used for different types of data collected in the process
Perform calculations with the formulas presented.
Terminology used in process capability and testing.
Regulatory requirements of processes used in capability/reliability testing.
Learn when a transformation of data is needed, and how to transform it.
Who Will Benefit
• QA/QC Supervisor
• Process Engineer
• Manufacturing Engineer
• QA/QC Technician
• Manufacturing Technician
• R&D Engineer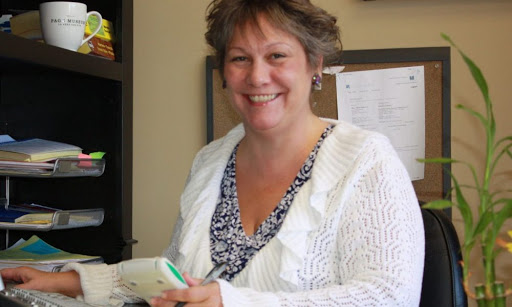 Elaine Eisenbeisz
Statistician ( 30 + yrs exp.) 
Owner & Principal of Omega Statistics
Murrieta, California, United States
Elaine Eisenbeisz is a private practice statistician and owner of Omega Statistics, a statistical consulting firm based in Southern California. Elaine has over 30 years of experience in creating data and information solutions for industries ranging from governmental agencies and corporations, to start-up companies and individual researchers.
In addition to her technical expertise, Elaine possesses a talent for conveying statistical concepts and results in a way that people can intuitively understand.
Our Participants Testimonial
"Elaine is absolutely the best, nicest, easiest to work with and the most fabulous statistician that I have worked with. I cannot say enough about her. I have been in academic medicine for 25 years now and founded a small biotech company. With Elaine's help on data, we were just purchased by Sanofi-Aventis, the 3rd largest pharma company! She helped our company so very much and no question was ever left unanswerable. You are making an excellent choice!"
- Resa Levetan, MD - Co-Founder, Cure DM
"Elaine is a wonderful statistics-oriented resource person who has both technical knowledge and business savvy. Having assisted my needs for a quality statistician, Elaine provided me with a well-planned and timely portfolio to aid in my research. She is very personable, and I highly recommend her impeccable data services."
Cirrelia Thaxton, Ph.D - Education
About World Compliance Seminars (WCS)
World Compliance Seminars (WCS) is one stop solution for all your pharmaceutical, biotechnology and medical device certification program needs. The pharmaceutical and medical device training requirements are set forth by the FDA (Food and Drug Administration) and other major regulatory bodies like NIH, EMA, as well as numerous European based national regulatory bodies.
These requirements are important to the training of pharmaceutical reps who are responsible for the education, professional development, and on-the-job training. The training is broken down into different sections to cover a wide variety of topics, including pharmaceutical formulation, pharmaceutical transfer processes , GLP, GMP, Clinical Compliance, Process Validation, Global Regulatory Affairs, Document Management,GMP (Good manufacturing practice) QSR and CMC and many more.
The pharmaceutical and medical device requirements that the FDA has set forth are designed to protect the public's health and safety. Pharmaceutical reps must adhere to all of the regulations and education courses provided by the FDA in order to be considered one of the best in their field. They also must complete ongoing educational opportunities and maintenance programs in order to maintain relevance and career enhancement.