Course Description
Advancements in technology have forced organizations to rethink business models. Once controlled and orderly, these organizations are now more chaotic and complex, serving patients and customers that are better informed and with higher expectations than ever before. Work practices and tools must change to meet these challenges.
The approach to developing software, performing validation and maintaining a system in a validated state through its entire life cycle should be carefully considered in order to meet changing needs. This webinar will include a comparison of the agile and waterfall methodologies, along with the pros and cons of each. There may not be one size that fits all, and so it is important to understand what needs to be considered when making such a determination.
We'll also cover COTS, SaaS, IaaS, PaaS, and cloud services, indicating the benefits and risks of each model. In discussing these hardware and software options, we'll include the best practices for meeting FDA's requirements for validation, 21 CFR Part 11, as applicable, and data integrity. Part of the session will identify the FDA's current concerns and how to ensure your systems will meet their expectations.
Why Should You Attend
The attendee will learn about FDA's approach to modernizing technology, and how that will benefit both the Agency and industry. We will discuss ways to modernize the System Development Life Cycle (SDLC) approach to Computer System Validation (CSV) by using automated testing tools that will result in a continuous validation of software products. This approach is amenable to the agile software development methodology, which can be adapted for use in validation. We'll discuss the pros and cons of each approach, and industry best practices for success.
We'll cover Computer-Off-the-Shelf (COTS) software, Software-as-a-Service (SaaS), Infrastructure-as-a-Service (IaaS), Platform-as-a-Service (PaaS), and cloud services. You'll learn how to select an optimal solution and ensure that whatever that might be, you can build a contract and Service Level Agreement (SLA) that best suits your environment and needs.
Agenda
Day 1:
Module 1: CSV Methods and Models
GxP Systems
Computer System Validation (CSV)
Common SDLC Methodologies
GAMP®5 "V" Model
Computer System Validation (CSV) vs. Computer Software Assurance (CSA)
Critical Thinking
Waterfall vs. Agile Methodology
Module 2: Software and Services
Computer Off-the-Shelf (COTS) Software
FDA's "Case for Quality"
Cloud Systems
Software as a Service (SaaS)
Platform as a Service (PaaS) & Infrastructure as a Service (IaaS)
Single Sign On (SSO)
Medical Devices and Software as a Medical Device (SaaMD)
Mobile Devices and Medical Application
Spreadsheet Validation
Module 3: CSV Planning
Validation Strategy Document (VSD)
Validation Strategy Components
Rationale for Validation Testing
GAMP®5 System Categorization
Risk Assessment
Risk Mitigation
Exercise: Risk Assessment
Module 4: System Requirements and Design
Requirements Development
User Requirements Specification (URS)
Functional Requirements Specification (FRS)
System Design/Configuration Management Specification (SDS/CMS)
Exercise: Application and Design
Day 2:
Module 5: IQ, OQ, PQ Test Planning & Execution
IQ, OQ, PQ Purpose and Contents
CSV Test Execution
CSV Test Summary Report
Module 6: Test and Validation Reports
Requirements Traceability Matrix (RTM) Purpose and Contents
Validation Summary Report (VSR) Purpose and Contents
System Acceptance and Release Notification
Module 7: CSV Operations and Maintenance
Maintaining a System in a Validated State
Disaster Recovery Planning
Business Continuity Planning
Record Retention
System Retirement Challenges
Legacy Systems and Integration
Data Migration
Module 8: CSV Supporting Components
Good Documentation Practices (GDPs)
Training
Organizational Change Management (OCM)
CSV Policies and Procedures
Day 3:
Module 9: Managing FDA-Regulated Data
21 CFR Part 11 Guidance
Electronic Records/Signatures (ER/ES) Requirements
Data Life Cycle Approach
Data Integrity
Data Governance
Module 10: Vendor Audit
Audit Preparation
Audit Execution
Post-Audit
Module 11: FDA Trends
Regulatory Influences
Regulatory Trends
Current Compliance and Enforcement Trends
Module 12: Inspection Preparation
FDA Inspection Readiness
Industry Best Practices
Module 13 CSV Exercises
Exercise 1: CSV
Exercise 2: Validation Master Plan (VMP) Writing
Exercise 3: FDA Requirements for ER/ES
Exercise 4: Interviews and URS/FRS Writing
Exercise 5: IQ, OQ, PQ Test Protocol Writing
Exercise 6: RTM Writing
Exercise 7: Be the Consultant
Areas Covered
Learn how to identify "GxP" Systems
Learn about FDA's current thinking about technology and software development, and how this will impact industry
Discuss the current state of Computer System Validation (CSV) approach based on FDA requirements
Learn about the System Development Life Cycle (SDLC) approach to validation and how this can be modernized through a more agile approach, including automated testing for continuous validation
Learn about cloud services and cloud service providers to optimize your experience
Learn ways to validate in the cloud without compromising quality or compliance
Learn the pros and cons of an agile vs. waterfall approach
We will discuss cloud computing and Software-as-a-Service (SaaS), Infrastructure-as-a-Service (IaaS), and Platform-as-a-Service (PaaS) systems that can be embraced and validated effectively
Discuss the best practices for documenting computer system validation efforts, whether using a waterfall or agile approach, including requirements, design, development, testing and operational maintenance procedures, including ways to improve efficiency and effectiveness of managing related documentation
Understand the best approach to Installation Qualification (IQ) testing when the system components are not on premise, but in the cloud
Understand how to maintain a system in a validated state through the system's entire life cycle in a more cost-effective manner, applying an Agile continuous validation approach
Learn how to assure the integrity of data that supports GxP work, despite changes and advances in new technology
Discuss the importance of "GxP" documentation that complies with FDA requirements
Learn about the policies and procedures needed to support your validation process and ongoing maintenance of your systems in a validated state
Know the regulatory influences that lead to FDA's current thinking at any given time
Finally, understand the industry best practices that will enable you to optimize your approach to validation and compliance, based on risk assessment, to ensure data integrity is maintained throughout the entire data life cycle
Q&A
Who will benefit
Information Technology Analysts
Information Technology Developers and Testers
Software Quality Assurance Professionals
QC/QA Managers and Analysts
Analytical Chemists
Compliance and Audit Managers
Laboratory Managers
Automation Analysts
Manufacturing Specialists and Managers
Supply Chain Specialists and Managers
Regulatory Affairs Specialists
Regulatory Submissions Specialists
Risk Management Professionals
Clinical Data Analysts
Clinical Data Managers
Clinical Trial Sponsors
Computer System Validation Specialists
GMP Training Specialists
Business Stakeholders/Subject Matter Experts
Business System/Application Testers
Vendors responsible for software development, testing and maintenance
Vendors and consultants working in the life sciences industry who are involved in computer system implementation, validation and compliance
Background
As technology moves forward, industry must take advantage of more efficient and cost-effective ways of doing business. Many companies in the life science industry still rely on using on-premise servers and applications. They continue to have a large base of IT staff who must handle all the system administration and overhead associated with these behemoth systems, often at the expense of delivering real functionality and capability to their business clients. The cost of ownership of these systems is high, and companies find themselves much like large ships that cannot pivot too readily or easily.
In the past decade, many FDA-regulated companies have considered moving to cloud solutions and Software-as-a-Service (SaaS). Other models, like Infrastructure-as-a-Service (IaaS) and Platform-as-a-Service (PaaS) are also options. They tend to be reluctant, however, as they recognize the need to validate these systems and maintain them in a validated state throughout their entire life cycle.
Questions arise, such as:
"How can we perform an Installation Qualification (IQ) when the server is completely under the control of a vendor?"
"How do we know the vendor will be able to manage security, backups, disaster recovery, and other aspects required to ensure data is collected and maintained with integrity?"
"What about change control?"
"How will we handle compliance with 21 CFR Part 11, FDA's guidance for electronic records and electronic signatures?"
"Won't our validation documentation be lacking?"
Fortunately for these companies, there are good answers to all of these questions. First of all, a cloud service provider can generally deliver and manage cloud servers and software in a more cost-effective way. With multi-tenant cloud services, multiple clients can share the infrastructure and administrative services, while the vendor maintains segregation of data and access. With a single-tenant solution, there is even greater security and services can be more customized, but at a higher cost to the cloud service provider and the client company.
Most of the concerns of industry can be managed through contracts and Service Level Agreements (SLAs) that benefit both provider and client. It all depends on how much a company is willing to trust a vendor and how much money they're willing and able to pay for the service. A key to success is having a tight contract where the client can include the leverage they want to hold the cloud service provider accountable. It's all a matter of figuring out a company's tolerance for risk, their desire to provide state-of-the-art technology to internal clients, and their budget.
The FDA has been moving in the direction of newer technology in an effort to no longer be a bottleneck to industry innovation. As part of the Case for Quality program US FDA Center for Devices and Radiological Health noted how an excessive focus by industry on compliance rather than quality may be diverting resources and management attention toward meeting regulatory compliance requirements vs. investing in automation and digital technologies, which could greatly improve quality and process control. A key element is a risk-based, product quality and patient-centric approach to Computer System Assurance (CSA) vs. the traditional Computer System Validation (CSV) waterfall approach. This encourages critical thinking based on product and process knowledge and quality risk management over prescriptive documentation driven approaches.
This is where FDA determined that "WHAT" is required can be done in different ways (the "HOW") and does not have to be according to the "checklist" mindset of most CSV work, where you crank out documents without specifically addressing the risk of potential failure of each requirement.
GAMP®5 supports the use of incremental, iterative, and evolutionary approaches including agile and automated testing for development of custom applications. Keys to success include a robust Quality Management System (QMS) and well trained and highly disciplined teams following well-defined processes supported by tools and automation,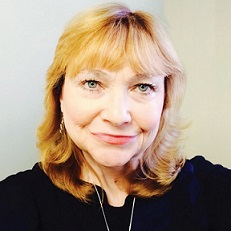 Faculty Carolyn Troiano
Award winning FDA Compliance Expert for Validation, 21 CFR Part 11 (Electronic Records/Signatures) and Data Integrity.
My experience includes 34+ years in IT/ Business, Marketing & Compliance leadership and management roles at a variety of Fortune 100 companies, across multiple industries.
My successes include building and managing teams and business units at multiple "greenfield" sites in the pharmaceutical, biotechnology and IT consulting industries, as well as in the public sector. I have weathered numerous layoffs, mergers and acquisitions, and demonstrated my very strong leadership skills in helping staff get through difficult times.