Click to download Course Brochure
Available in days

days after you enroll

First Section
RAPS - This course has been pre-approved by RAPS as eligible for up to 6 credits towards a participant's RAC recertification upon full completion.

Overview
Navigating the FDA's established legal requirements for advertising and promotion of regulated products can be confusing. Interpretations of statutory language and the integration of psychological principles creates a new venue for FDA enforcement criteria. Social media creates new boundaries and pitfalls for manufacturers that create new and onerous obligations despite the corresponding benefits of direct-to-consumer advertising. Mass media and internet platforms create new avenues for communication, but the regulatory guard rails to stay compliance with FDA's requirements are not always clear and they evolve in unexpected ways. The seminar will cover topics that equip you with the knowledge and skills required to avoid the FDA's enforcement hammer.  
The FDA regulates firms' advertising and promotion of products. The information may not be false or misleading and include adequate information about the risks versus benefits of a product. The concept of "labeling" incorporates relatively new platforms based on internet platforms and social media. The direct nature of communication to consumers relies, in part, on how someone cognitively processes information and acts accordingly.  Constitutional case law has shaped how the FDA can and cannot regulate commercial speech, i.e., labeling. At the same time, the FDA applies its interpretations of statutory language in surprising ways
Training Agenda
·        Statutory requirements and FDA's Regulatory Interpretation
·        Constitutional Law
o  First Amendment Protection
o  Commercial vs. Individual Free Speech
o  Controlling Supreme Court Cases for Government Actions
·        FDA Guidance and How to Follow It
·        Social Media as Labeling
·        FDA's Use of Cognitive Psychology Principles to Evaluation Promotional Information
·        Risk / Benefit Information and the Consumer Decision Process
·        Case studies and hypotheticals
·        FDA's Expectation of Corporate Policy
·        FDA Warning Letters and Untitled Letters
·        Overlapping Federal Laws for Advertising and Promotion
·        FDA's Position of Corporate Responsibility
Key Learning Objectives
Interpret the FDA's statutory language for labeling
Understand the relevant Constitutional Law
Learn how case law has shaped FDA's regulation
Identify the dangers of social media promotion
See how FDA's use of cognitive psychology affects marketing
New Corporate Responsibility
Who will Benefit?
Sales and marketing executives and managers.
Regulatory managers
In-house legal counsel and contract specialists
3rd party consultants
Venture Capitalists
Investors Business Acquisition Executives
Owners of new or developing firms
Own-label distributors
International Trade Managers
Product specification developer
All Regulatory consultants
Compliance specialists
Food, drug, and medical device attorneys
Marketing representatives
Medical communications professionals
Medical affairs
Medical writing
Medical Science Liaisons (MSLs)
Clinical research professionals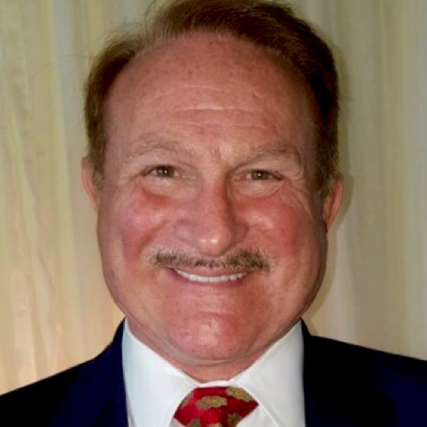 Know Your Faculty
Former Associate Center Director of FDA's CDRH

Casper (Cap) Uldriks, through his firm "Encore Insight LLC," brings over 32 years of experience from the FDA. He conducted domestic and foreign inspections. He specialized in the FDA's food and medical device programs as a field investigator, served as a senior manager in the Office of Compliance at the Center for Devices and Radiological Health (CDRH) and as the Associate Center Director for Regulatory Guidance and Government Operations at CDRH. He developed enforcement actions for FDA and participated in the implementation of new statutory requirements, such as for FDA's import/export program and medical device program. He also served as a public health specialist in 1993 for the House of Representatives Subcommittee on Small Business. He is recognized as an exceptional and energetic speaker. His comments are candid, straightforward and of practical value. He is licensed to practice law in the District of Columbia and the Commonwealth of Massachusetts.  

6.0 RAC CREDITS

RAPS - This course has been pre-approved by RAPS as eligible for up to 6 credits towards a participant's RAC recertification upon full completion.

World Compliance Seminars (WCS) is a Regulatory Affairs Professional Society (RAPS) RA Professional Development Portal provider. World Compliance Seminars is committed to enhancing the ongoing professional development of regulatory affairs professionals and other stakeholders through appropriate regulatory affairs learning activities and programs. World Compliance Seminars has agreed to follow RAPS-established operational and educational criteria