Overview
This webinar reviews the requirements for good manufacturing practices for active pharmaceutical ingredients. It is based on the requirements of International Conference on Harmonization of Technical Requirements for Registration of Pharmaceuticals for Human Use and its document Q7 Good Manufacturing Practice Guidance for Active Pharmaceutical Ingredients.
The field of GMP for API is quite specific with unique requirements especially for the definition of 'starting materials', that is, where in a long synthetic sequence do these GMP become applicable. 
Webinar Takeaway
Regulations
Quality Management 
Personnel      
Buildings and Facilities             
Process Equipment    
Documentation and Records  
Materials Management           
Production and in-process controls     
Packaging and identification labelling of APIs and intermediates            
Storage and Distribution       
Laboratory Controls
Validation    
Change Control        
Rejection and re-use of materials      
Complaints and Recalls         
Contract Manufacturers (including laboratories)        
Agents, Brokers, Traders, Distributors, Repackers, and Relabellers      
Specific guidance for APIs manufactured by cell culture/fermentation
APIs for use in clinical trials
Who Will Benefit
Drug and biologic personnel working in production

R&D

Regulatory Affairs

QA

QC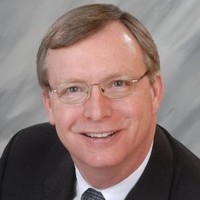 Faculty Paul Larocque 
President at Acerna Inc.
Greater Toronto Area, Canada
Paul Larocque is the President of Acerna Inc., a pharmaceutical, biological, and medical device consultancy, which provides good manufacturing practice and regulatory affairs services to a global clientele. For the past years consulting, and previously in industry, Paul's focus was FDA compliance matters.
 Previously, Paul held executive positions with Pfizer, Allergan, and Teva Pharmaceuticals, all related to sterile products. He was also head of the unit responsible for the review of the chemistry and manufacturing parts of drug submissions at Health Canada. He also chaired the industry committee that negotiated the sterile products chapter of the GMP regulations at Health Canada. He has provided expert sworn testimony in various legal cases. 
Our Participants Testimonial
The presentation by Carolyn Troiana today was fantastic, both I and the QA Manager (Aaron Neighbour) loved it and had extensive conversation afterward about it. ( FDA Compliance and Mobile Applications Webinar )
Robert Friedland ( IT Manager) NUTEK BRAVO, LLC.
Thank you for providing the information in such detail. It was helpful to gain the perspective of somebody that has implemented these regulations in a working lab. Virtual Seminar on ( Training on Life cycle Management of Analytical Methods and Procedures - according to new FDA and USP guidelines )
Tracey Kessler ( Director of R&D) CEL-SCI Corporation
I felt the seminar was very helpful and provided good insight for DataIntegrity and what the FDA is looking for per the regulations. ( Current Regulatory Thinking on Data Integrity 2 Days Virtual Seminar )
Margaret A. Clifton ( Manager, Quality Systems) CSL Plasma
The presenters subject matter knowledge is extensive which enables information to be shared in detail. (Training Attended on Risk Based Verification and Validation Planning to Meed US FDA and ISO 13485 Requirements )
Stuart Chisholm (Sr. Principal Device Engineer) Teva Pharmaceuticals