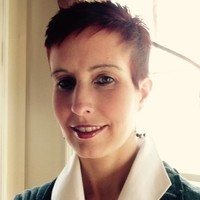 Faculty Danielle DeLucy
Principal/Owner, ASA Training & Quality Consulting, LLC
Gouldsboro, Pennsylvania

Danielle DeLucy, MS, is owner of ASA Training and Consulting, LLC which provides Pharmaceutical and Biologics based companies with training and quality systems assistance in order to meet Regulatory compliance. Prior to this role, Danielle has been in the industry for 15 years serving in numerous Quality Management Roles, such as the Director of Product Quality, the oversight of Sterility Assurance practices and provided QA oversight of numerous filling and packaging operations. Danielle began her QA career as a Quality Control Pharmaceutical Microbiologist at a contract laboratory where she performed various tests for their clients. In the years after, she has held positions in the Quality management arena while increasing her responsibility.

Overview
Pharmaceutical manufacturing sites continuously compete, even within the same company to maintain production volumes and avoid closures. To attain a status of a high performing organization manufacturing sites are implementing strategies and practices like operational excellence and performance reliability. To achieve this goal, innovative approaches to traditional processes need to take place.
Join this session by expert speaker Ginette Collazo, where she will discuss how by redesigning the training function and by focusing on the expected result (human reliability) instead of the how (training), a reduction of more than 60% of human error events in pharmaceutical manufacturing facilities was achieved.
Why Should You Attend
Understand human error: factors and causes.

Understand the importance: regulatory and business.

Learn about human error measurement.

Learn about approaches for measurement.

Establish Key Performance Indicators.


Identify what I can do to support human reliability.
Webinar Takeaway
Background on Human Error Phenomena and Measurement.
The importance of Human Error Prevention/reduction.
Quantitative and qualitative information gathering.
Facts about human error and training.
The Challenge: Reduce Human Error
Methodology
Findings
Organizational Level Actions Taken
Specific Actions Taken
Final Results: 60% Reduction
Who Will Benefit
Training managers and coordinators

Operations

Manufacturing

Plant Engineering

QA/QC staff

Process excellence/improvement professionals

Industrial/process engineers

Compliance officers

Regulatory/legislative affairs professionals

General/corporate counsel


Executive management