Overview
ISO 13485 is the international quality management system standard for medical devices. The function of this standard is to "specify requirements for a quality management system where an organization needs to demonstrate its ability to provide medical devices and related services that consistently meet customer and applicable regulatory requirements." The standard has its beginnings in ISO 9001 but as a standalone standard, it has evolved over the years through various versions. 
 We will begin this webinar by overviewing the quality management system concept extended to both the QSR and the ISO standard to provide a solid and appropriate background to the further discussion of the standard.
 We will next discuss the overall intent and impact of ISO 13485 in terms of why it is important and what it is intended to accomplish.
 Once those basic concepts are overview the contents of the standard, and the impact of the various revisions and their specific change focus up to and including ISO 13485:2016.
We will spend some time discussing the differences between 21 CFR820 and the ISO Standard to fully realize the concept of conformance versus compliance.
 We will end this webinar by discussing the process of implementing your quality system in conformance with the standard.
Why Should You Attend
Why should you attend this webinar and why is it important to you? ISO 13485 is a standard and not a regulation. In the US, it is vital to understand the differences between a standard and a regulation to avoid serious compliance failures. That said, the standard is just that, a standard, and is the standard of choice for medical device manufacturers as it pertains to their quality management system. Certification under this standard is essential to the organization's ability to conduct business in the various markets that require conformity to this standard and compliance to its country's regulations.
 The ISO standard is also a valuable tool to the establishment, maintenance, and execution of the organization's QMS as long as any variances to existing country regulations are understood i.e. the difference between a regulation and a standard. This webinar will establish that foundation.  
Webinar Takeaway
Overview/basic elements of the quality management system
Typical quality system elements
Key attributes of a functional quality system
QSR vs ISO Compliance
ISO 13485 content overview and evolution of revisions
Implementing your quality system in conformance with the standard
Who Will Benefit
Anyone involved in the Medical Device industry will benefit from this webinar.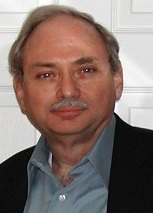 Faculty Charles H. Paul 
President at C. H. Paul Consulting LLC
Tobyhanna, Pennsylvania, United States

Charles H. Paul is the President of C. H. Paul Consulting, Inc. – a regulatory, training, and technical documentation consulting firm. Charles is a management consultant, instructional designer and regulatory consultant and has led C. H. Paul Consulting, Inc. since its inception over 25 years ago. He regularly consults with Fortune 500 pharmaceutical, medical device, and biotechnology firms assisting them in achieving human resource, regulatory, and operational excellence. He is a regular presenter of webinars and on-site seminars in a variety of related subjects from documentation development to establishing compliant preventive maintenance systems.
The firm works globally completing projects throughout the EU, UK, South America, and Asia.