Overview
As technology advances, human error in manufacturing becomes more and more visible every day. Human error is responsible for more than 80 percent of process deviations in manufacturing environments. Sadly, little is known about the nature of these events mainly because quality event investigations end where human error investigations should begin. Human error is about explaining human behavior. Although it is unlikely that human error will ever be totally eliminated, many human performance problems can be prevented.
Why Should You Attend
From procedures, training, and workplace environment many variables that affect human behavior CAN be manipulated reducing the likelihood of these occurrences. To work with these challenges it is really important to understand human behavior and the psychology of error as well as understand exactly where the weaknesses of the system are, so they can be improved and/or fixed. This course offers practical approaches to address human performance issues in GMP-related environments by using a specific methodology to correct, prevent and avoid re-occurrence of these issues.
Webinar Takeaway

Background on Human Error Phenomena

Importance of Human Error Prevention/Reduction 

Training and Human Error 

Facts about Human Error

Human Error as the Root Cause

What is Human Error

How is Human Error controlled

Common mistakes: Memory failures, Overconfidence, We believe we are above average, Visual Detection, Vigilance Effectiveness

Types of Error

Human Error Rates and Measurement

Trending and Tracking 

Prediction 

CAPA Effectiveness
Who Will Benefit

Training Managers and Coordinators

Operations

Manufacturing

Plant Engineering Personnel

QA/QC Staff

Process Excellence/Improvement Professionals

Industrial/Process Engineers

Compliance Officers

Regulatory/Legislative Affairs Professionals

General/Corporate Counsel

Executive Management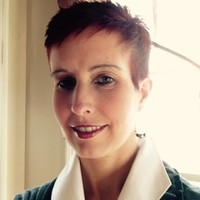 Faculty Danielle DeLucy
Principal/Owner, ASA Training & Quality Consulting, LLC
Gouldsboro, Pennsylvania

Danielle DeLucy, MS, is owner of ASA Training and Consulting, LLC which provides Pharmaceutical and Biologics based companies with training and quality systems assistance in order to meet Regulatory compliance. Prior to this role, Danielle has been in the industry for 15 years serving in numerous Quality Management Roles, such as the Director of Product Quality, the oversight of Sterility Assurance practices and provided QA oversight of numerous filling and packaging operations. Danielle began her QA career as a Quality Control Pharmaceutical Microbiologist at a contract laboratory where she performed various tests for their clients. In the years after, she has held positions in the Quality management arena while increasing her responsibility.